J&C Studios O Gauge Archive

O Gauge / O Scale Forums and Individual Blogsfor Model Railroading
J&C Studios Friends & Affiliates
---




OGR Forum (Main)







OGR Forum (Scenery)


Chris Bojanower's Photography

Evan Designs Model Train Software - Makers of LED lighting solutions for O Gauge trains & layouts. Also offers software for designing building models, windows, decals, & more.

RailServe.com: The Internet Railroad Directory - Guide to 17,000 rail-related websites including train travel, model railroading, railfan resources, train simulators, and railroad industry sites

Visit Bobot's Train Blog at: bobotstrains.posterous.com. Follow Bob and his adventures into the world of "Trains and O-Scale Model Railroading"





Miniature Traffic Lights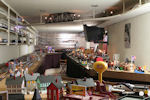 SSPRR Run Room


Boothe Memorial Railway Society, Stratford Connecticut

Tin Plate in the U.K.

Wessex Transfers

Magic Water

Welcome to Nickville! - Learn more about forum member PC9850's layout and projects.







Custom Weathered Trains

Roger Wasson's website


Roger Amato's new website on Classic Dozers!


If you need any assistance, or if you would like to have your graphic or link placed on this page, or elsewhere on the J&C Studios Archive site, please contact us: john@jcstudiosinc.com

Would you like to place a link to the J&C Studios Archive on your website, blog, or Facebook page? Here are two different sizes of graphics, and the code needed to put in your page:

Alternatively, you can place a text-only link using this code: If you need any assistance, or if you would like to have your graphic or link placed on this page, or elsewhere on the J&C Studios Archive site, please contact us: support@jcstudiosinc.com
© Copyright 2007-2023 J&C Studios, Inc. All rights reserved. View our Privacy Policy Use of this website constitutes acceptance of the Terms and Conditions This site built with POJO Jenerator Site Map